Games & Installation Art
Featuring incredible new interactive technology custom made for this event only!
Facebook Event
Buy Tickets
Elec-Dash-Tron
Elec-Dash-Tron is donating some of his LED art and LED structures for display on the night which look stunning and are some of the most breathtaking new LED tech available. Elec-Dash-Trons tech has been shown and used in many festivals around Australia and the world.
Instagram
Etsy Store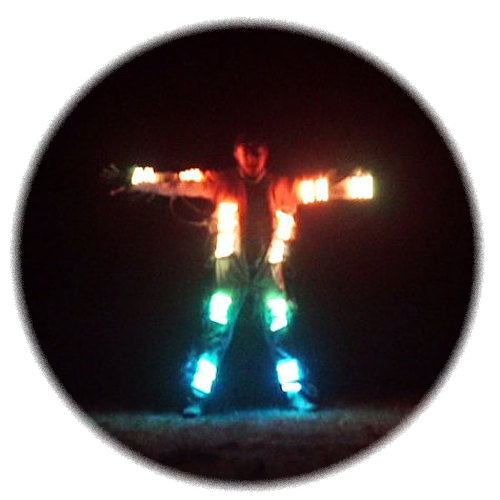 Augmented Reality Game
We have been developing an interactive game and some cool new tech for your enjoyment on the night. They will be all free to play and experience.